C. Cirocco Jones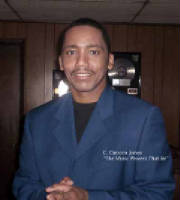 You know their names from the CD and album credits – Brian Leach, Ron Fair, Kawan Prather, Mike Caren, etc. But, do you really know what they do, and what you need to do to get their attention?
.
So, what do A&R people do?
.
A&R is short for Artist (talent) & Repertoire (song catalog)
.
A&R people are the ones who scout and sign the talent to the label's roster. They help in selecting songs and producers, and many times actually "match up" songs with producers. And the great ones also have a pretty intense insight in the development and marketing strategy of a particular artist's sound. (Note: Not all A&R have the power to sign you, but they can without doubt bridge your music project from wherever you are -- to the attention of the label heads)
.
A&R people routinely find themselves having to deal with everyone that may be attached to an artist's project - Managers, Attorneys, Producers, Songwriters and Publishers. They also scout for talent at live shows, and utilize relationships with DJs and their Mixtapes, and Hot Producers regarding new releases and talent.
See, to be in A&R, you not only have to have the ability to recognize great music and talent, you also have the responsibility (and pressure) of
getting paid to pick winning artists and songs for the record company.

Also, the best A&R have the passion and a "win-win vision" to see the artist's music and the label's marketing come together as one. In other words, the great A&R people understand that to really be successful on a project, the label personnel and the artist, and the surrounding talent working on the music, all have to come together; working cooperatively to win.
Now, what about getting heard & getting A&R's attention?
Well, first of all, you better have some hot, Hot ...HOT!!! Music. Then, make sure you have tested your music to a place where you are probably making "noise" on your own. See, over the past few years, the shift has been for A&R to find much of their new talent from already developed situations (Think about Justin Timberlake). In other words, the more you have yourself together, the less chance the label feels like they are taking a risk to sign you. What this means, is that some "street-buzz", independent sales, and radio play can really make the difference when comes down to saying yes to checking you out. Also, having "ready" music through a HOT Production Company, Established Manager, Attorney or Producer can be a great advantage.
Some great advice - that will help. Taken from the book:
"The Music Powers That Be…To Succeed In The Music Industry"
· Have great regional material. Record companies seek a sense of originality with which to become involved.

· The best way to have your music listened to by record labels is to have a manager or lawyer submit the music to the individuals he or she knows in A&R at the record companies."
· It begins when you can make a record that's good enough to take somewhere to get a response from your peers from the area where you live, and it warrants someone having some interest in you.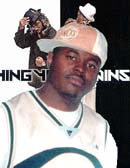 · The labels want to give deals to people who got some kind of get-up-and-go about them, because they don't really want to do A&R development anymore. You have to have hot product, because outside of that,
it's who you know.
-
Mr. Collipark of Collipark Records
In closing out, please consider that these A&R reps have a label's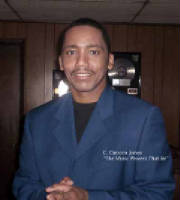 earnings at stake, and a family to feed …based on saying, "yes" to signing you. So take the needed steps to create your "buzz" in your region, and grind, grind, grind …until you have something to make them say, "YES". Then, after you're rich and famous, send me a "thank you" postcard from Cabo San Lucas. Good Luck!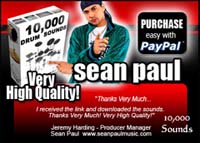 Do you operate a Music Business?
Are you a Producer, Publisher or Studio?
The following package contains an
Essential Collection of
175 Music Business Contracts
click below